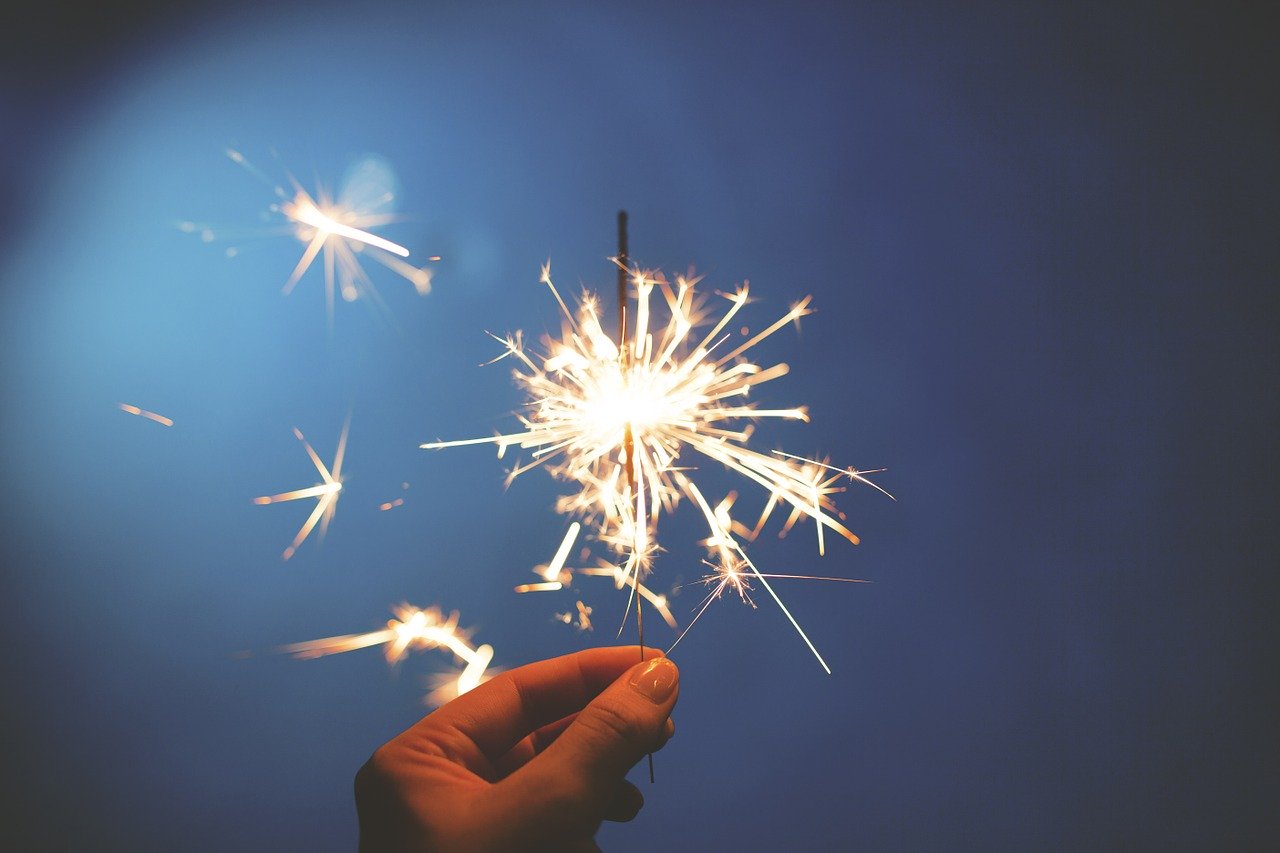 03 Jan

New Year's Resolutions: Compass Style

Whether you're the kind of person who makes new resolutions for the year or the kind that ignores that whole process, there are a number of benefits to setting goals that make sense as a way to guide your personal and professional life. Here at Compass, we've spent some time over the last few days outlining our goals for the year… and what good are they if you don't write them down for the world to see?

Spencer Ives, Content Specialist
"We work with clients across high-tech industries and all of them are talking about new and valuable opportunities with data. With the rise of IoT devices, companies have more capabilities in the area than ever before. The challenge with data is threefold: implementing systems that can aggregate more data, processing it to isolate key points and turning that information into better business practices or new streams of revenue. PR faces a similar challenge, and one that I look to dive more into in 2020: utilizing the best metrics to improve content, reach and impact. On a more personal note, we become very invested in each of our clients. We see their chief concerns, the passion that comes through their mission and we feel why that's important to them. One of our clients has a core focus on helping the environment and recently discussed ways that individuals can make a better impact on climate change and the environment. This has spurred me to create personal 2020 goals of lessening my environmental impact by driving less (made a bit easier when Compass employees work from home) and drastically reducing my household's food waste."

Melanie Morris, Content Manager
"When it comes to my professional work, one of my resolutions is to learn more about my craft. This applies to both the security/technology industries and writing: in both aspects, there's always something new to learn that can make you better at what you do and my goal is to read an excerpt or article every day that explains something I wasn't familiar with before. Personally, my big resolution this year is wedding planning! I hope to approach the process with an open mind and as much structure and organization as possible. When that process isn't consuming all of my free time, I'm also aiming to maintain my dedicated exercise routine in hopes of getting stronger and healthier every single day."

Emma James, Account Executive
"In 2020, I really want to focus my energy more efficiently. When working on many different projects for many different clients, it's easy to jump around from task to task, rather than focusing on a single project and seeing it through to completion. Rolling with the punches is important when it comes to PR, but dedicating a set amount of time to each client per day, with the understanding that this may change based on unforeseen circumstances, will be helpful in proactively managing my time and providing high quality deliverables. On a more personal level, I want to reduce my screen time where possible. I spend roughly nine hours a day staring at a computer screen and, because I work from home, I often times get laser-focused and forget to take a break. By the time 5:00 rolls around, I am a couch-gremlin sitting in the darkness, illuminated by only my laptop screen. I need to take advantage of working from home and make time in my day to get out for a walk, get a quick run in or simply enjoy a cup of coffee while not checking my email. It's important to take a step back and breathe to avoid burnout."

Jenna Hardie, Chief of Staff
"Professionally, it's so critical to continue to focus on the skills that help build strength as a leader, so I have some lofty goals to read more team-building books, listen to some podcasts (my favorite leadership one is by The Skimm) and spend some time learning from the rest of my team what works for them with regard to management style and feedback. Personally, spending less time on my phone is a big one! So many times, it's just a habit to pick it up and mindlessly scroll or check email, so making a concerted effort to be present and intentional with it is a big goal for me. It's also important for me to get out of the house and work once in a while! Being a remote employee (but with dedicated office space for comfort), I can feel a little isolated, so it's critical to get out and about with my laptop in hand around people (and let's be honest, out of yoga pants…). Happy New Year!"

Rhianna Daniels, Chief Strategy Officer
"My areas of focus for 2020 are around buying less and wellness. It's so critical in the work we do to find a healthy outlet (and shopping shouldn't be it!). Putting my health and the health of my family first is my first priority. I am also going to limit my personal social media use. Like so many, I find myself mindlessly scrolling through the information coming in that doesn't have anything to do with the work I do, so I want to really hone in on ensuring I'm using social media to further our client's message instead of my own."

What are some of your goals for 2020?