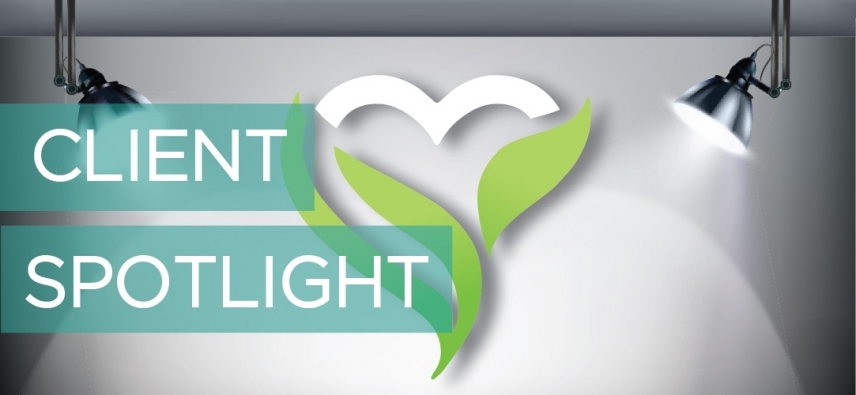 19 Apr

2021 – Client Spotlight

It's officially the second year of the pandemic, but that hasn't slowed down our amazing clients' progress. We are way overdue for a recap of the past year and the progress they have made in technology innovation, cybersecurity, intelligence, and so much more. So, what exciting news do we have to share from this past year? Let's take a look.

Modernizing Security

The past year forced security professionals to look outside their normal cycle of revenue and offer new services. Oyla CEO Srinath Kalluri explains more in this article from SDM Magazine. Srinath also had a few things to say about new security industry buzzwords that came about in 2020 due to the COVID-19 pandemic. Check them out here, at Security Informed, "Which New Buzzwords Reflect The Security Industry's Trends?"

When we think about modernizing security, we might think about AI and 3D sensing technologies. Once again, Oyla is at the forefront of integrating Lidar and video surveillance into a single hardware solution. Security Info Watch goes into detail about it. Do you want to know more about Oyla? Ubiquity Ventures interviews Srinath, and we learn about his lifelong love of light.

New Security Solution

What else is new on the security front? Our client, Identiv, released new quick start access control readers. This cloud-based remote physical access control is flexible, simple, and affordable. Learn more about it from HomelandSecurityToday.US. 

ATM attacks are on the rise, and Matt Tengwall, the VP and GM of Fraud Solutions at Verint, shares how to prevent $150,000 of losses in this article he wrote for Security Magazine. We need to rethink and modernize security to protect the bottom line.

Women on the Rise

Leigh Dow's announcement as VP of Marketing at Identiv was a big score for women in security. Leigh has much to offer the media and marketing side of security, having served in senior-level global marketing positions with Honeywell and Intel. Read more about Leigh's arrival from MartechSeries online. As the first woman in this role, Identiv illustrates their commitment to diversity.

Another woman making headlines in security is Ragini Sidhu. As the VP of Human Resources at Onvu Technologies, HR Future Magazine asked her opinion about moving to an all-remote work atmosphere due to lockdowns. Her best advice is "communication and a mutually beneficial homeworking policy." She is wise to be open to employees choosing their best times to work to create a balance between home and work life. Hopefully, many employers have listened to her wisdom. 

Adding to diversity, Shauntinez Jakab, Senior Director of Product Marketing at Virsec Systems, was a guest speaker at the Day of Shecurity, a one-day conference advocating the inclusion of women and diversification of cybersecurity. Way to go, Shauntinez!

Retail Intelligence

ONVU Retail (a division of ONVU Tech) leads the discussion on how to get back to the in-person experience with our country's reopening. In an article written for LPM, Nigel Ashman, ONVU President, explains the best ways to make this happen. Video analytics are the key to all six options he describes. 

New Investors and Advisors

Two significant players recently joined the Virsec team. First, John Chambers, former Executive Chairman and CEO of Cisco Systems and current founder and CEO of JC2 Ventures, joined Virsec as an investor and strategic advisor. Read more about it in Aithority, where Chambers says, "The need for innovative methods to secure critical infrastructure has never been greater as the scope, sophistication, and cost of security threats continue to evolve."

Virsec also announced Jim Routh as their new Security Chief Advisor. Jim Routh has more than 30 years of experience in information technology and information security as a practitioner, management consultant, and leader of technology, analytic, and information security functions for global firms. He recognizes the breakthrough technology that Virsec has been working on and wants to help drive positive business outcomes. Helpnet Security writes more about Routh's arrival.

The ever-evolving world of security and technology demands rapid responses and unmatched skills, which our clients seem to have in spades. Next week we will highlight more clients and focus on additional developments in safety and security. Stay tuned!