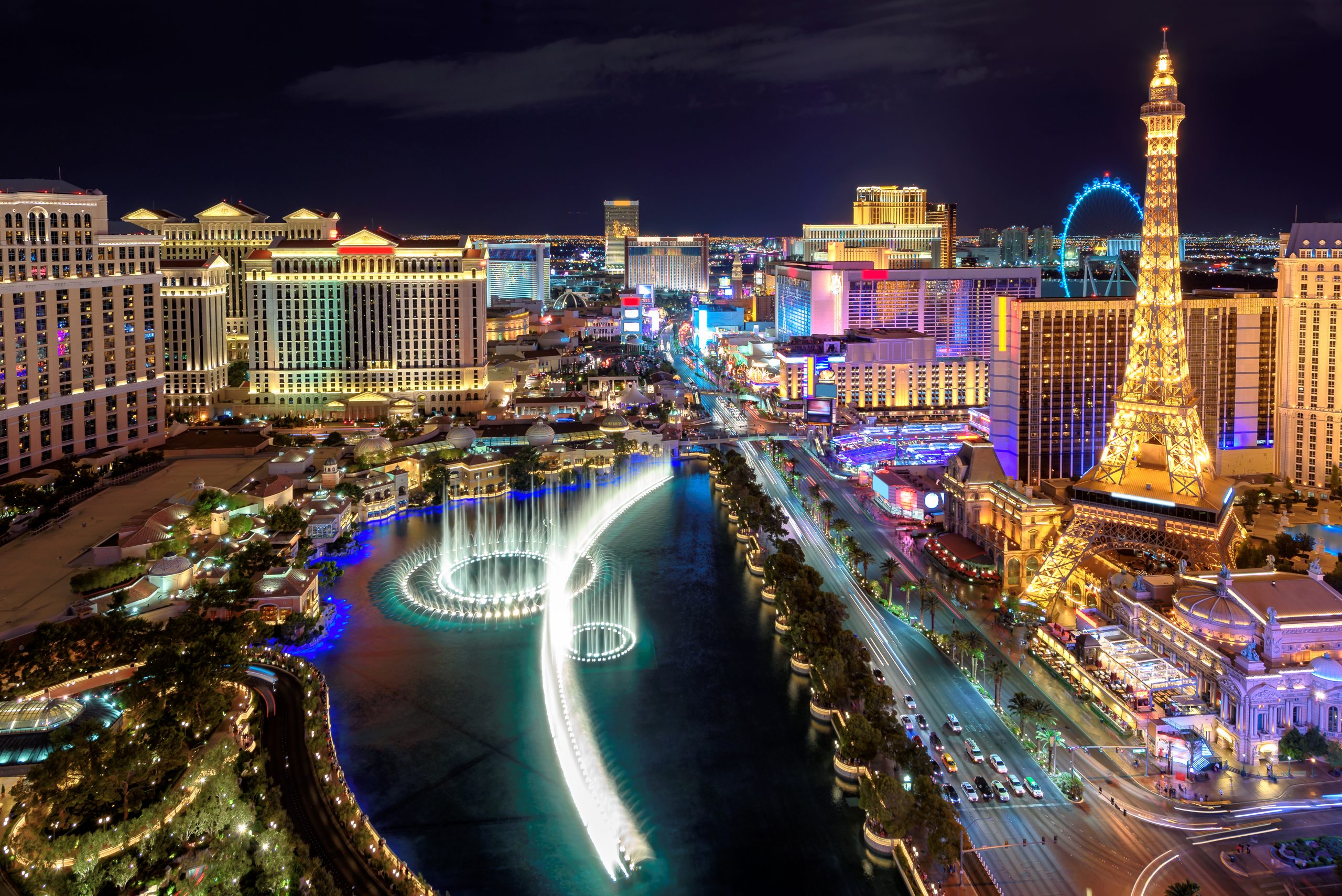 29 Mar

ISC West 2019: The Compass Team is Ready

Media interviews are being booked. Strategic communications plans are being tackled. And a flurry of excitement has hit our offices. That can only mean one thing: It is time for ISC West 2019!

With a focus on showcasing the innovative work of our clients, the Compass Squad has been immersed in researching recent advancements in the security, IT and IoT industries. Not surprisingly, many of our clients are at the epicenter of these conversations as they roll out groundbreaking security solutions for their customers.

Here's what you can expect to see from them in Las Vegas:

Arcules: Highlighting the company's Integrated Cloud Video Service, Arcules will demonstrate the value proposition that it offers in the market and share the vision that it has for the future (plus make some exciting new announcements). Using the latest developments in cloud, artificial intelligence and machine learning, the Arcules Integrated Cloud Video Service combines previously untapped video and sensor data with analytics to deliver actionable insights that drive better business decisions, optimize operations and improve safety. The Arcules service integrates with a company's existing cameras, reduces server maintenance and IT management, and turns video into valuable intelligence encompassing all of a business' locations. See them at booth #31079.

Arteco:The event-based video management company will focus on three core functions essential for valuable software solutions: intuitiveness, intelligence and integration. ISC West marks the first time customers and partners can preview Arteco's new intuitive UI, OMNIA, which meets the needs of security operators through its innovative, smart and powerful design. Arteco will also showcase Arteco Security Connector, which extends integration capabilities between third-party devices, and the power of its video analytics through solutions such as Arteco Face Recognition and Arteco License Plate Recognition. Check out its event-based video management software (VMS) at booth #16115.

Oncam:Oncam is taking this year's show to appreciate the valuable partnerships it has created over the years and is looking forward to proudly displaying them at the show. By working closely with companies that possess a similar high level of dedication to innovation and service, Oncam can deliver reliable and robust video technology that will allow organizations to enhance their security and business operations. To view the power of these partnerships in person, stop by the following booths: Genetec, #26061; March Networks, #26041; Milestone, #18053; Mirasys, #2077; Pelco, #20031; Pivot3, #30078; Qognify, #13074; Salient Systems, #26073; and Senstar: #17109.

Pivot3: This year at ISC West, Pivot3 will highlight its newest large-scale surveillance solution, which provides the performance, resiliency, scalability and ease of use that is required for large-scale environments. Designed to support video surveillance and IoT security deployments requiring 500TB or more, 
the Pivot3 solution supports more cameras and delivers longer video retention times while helping to lower operational costs by offering the best price point of any video surveillance solution on the market. Stop by booth #30078 to see it in person!

Vanderbilt: Eager to display its solutions that are ready for any challenge, Vanderbilt looks forward to highlighting ACT365, which offers complete cloud-based access control and video management that enables users to manage their security system from any device at any time. ACT365 has been a valuable tool for providing comprehensive security to multi-site locations, such as retail stores and satellite offices, as well as construction sites, gyms and sports clubs, property management companies, and other small- to medium-sized businesses. You can find Vanderbilt at booth #26087.

Verint: Verint's solutions on display will include a new addition to its Situational Intelligence Solutions portfolio that is designed to be the heart of the video-based Intelligent Security Operations Center (ISOC) by optimizing security, safety and productivity. The comprehensive solution provides a cohesive, intuitive interface that enables unmatched real-time monitoring and facilitates data-driven security management and response. Verint will also showcase its branch surveillance and fraud investigation solutions, including Verint Video Investigator, which facilitates a streamlined, efficient and timely investigation process for financial fraud and security investigators. Check Verint out at booth #26049.

Vistacom:While Vistacom doesn't have a booth on the show floor, members of the team will be in attendance to chat with partners and customers as well as meet with media outlets at the show. The team will also be attending the NAB Show April 8-11, just up the road at the Las Vegas Convention Center. During their conversations, Vistacom will be talking about the awesome Vistacom Tech Expo 2019, which will take place on Tuesday, April 16, at the Sands Bethlehem Event Center. It will be a busy few days for Vistacom!

We look forward to connecting with our clients and sharing their messages at ISC West 2019. If you would like to set up a time to meet with a member of the Compass team, please email info@compassintegrated.com. See you in Vegas!