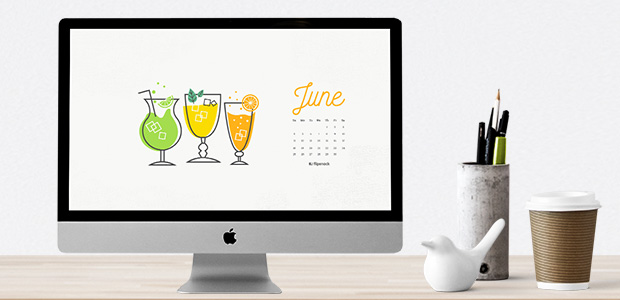 30 Jun

Compass Client Spotlight: June 2017

As we begin the hot months of summer, the Compass client base continues to tackle a wide range of topics within industry and technology media outlets. In this month's client spotlight, Kevin Wine from Verint predicts collaboration between IT, cyber security and physical security teams to SDM Magazine; Security.World looks at how an outdoor shopping plaza uses Arteco's software; and Chris Mashburn from VuTeur (formerly PinPoint Initiative) illustrates to Security Info Watch how monitoring visitors inside a school can help mitigate incidents. Oncam's Jumbi Edulbehram outlines how security in casinos has changed for Casino.org, RAD President and Founder Steve Reinharz shares his new book on artificial intelligence, Vanderbilt's President Mitchell Kane describes to A&S Magazine why access control in hospitals requires a unique approach, and Pivot3's Brandon Reich weighs in to SourceSecurity about how cloud and hybrid-cloud platforms will emerge as viable enterprise video storage alternatives for the rest of the year.

Visions for Security in the Year 2020
In the coming years, we will continue to see Big Data analysis and IoT-powered devices as critical to the collection of myriad data points across systems and devices.

Round Table Discussion: What Technology Will Have the Greatest Impact in The Second Half of 2017?
Technology is changing at a break-neck pace, and the security marketplace is currently being bombarded by a wealth of new capabilities and innovations. But what will be the impact? Which of the currently-hyped new innovations will have a major impact, and which will fade over time?

Outdoor Shopping Plaza Unifies Security and Marketing Data into a Comprehensive Video and Data Capture System
After a testing process in which the shopping center tested a bevy of video management solutions, it selected Arteco NEXT, Arteco's video event management software, as the backbone of its new video surveillance initiative.

Improved Visitor Management Needed in Schools Nationwide, Experts Say
Schools may, in fact, move towards a much more restrictive visitor management policy in who can or cannot be on campus during times in which children are there.

The Newest Video Compression Standard is Here
High Efficiency Video Coding (HEVC), or H.265, effectively addresses growing demand for higher megapixel video. This standard achieves substantial bandwidth savings; as much as 50 percent or more compared to H.264.

Behind the Scenes With Casino Security
Casino security is one of the most important parts of running of a casino. Its role is even more important in this present day as cheats and criminals are using more innovative and technologically-advanced methods. That means casino security technology has had to keep up too.

The Next Frontier: How Robotics are Changing the Security Industry
Security robots improve operational efficiencies through continuous perimeter intrusion detection and seamless integration with existing electronic security platforms. They become an extension of both the security operations center and the manned guarding contingent.

"An Introduction to Artificial Intelligence" now available on Amazon
The updated book explores how AI is more prominent than ever, and explains the reasons behind the growing interest in the subject and deep learning.

A Seed Takes Root: The Vanderbilt Industries Story
In 2012, Schlage Electronic Security's Software & Controllers unit was spun off from Ingersoll Rand to become Vanderbilt Industries. In the following years, Vanderbilt has continued to stand on its own feet and grow even stronger within the industry.

Access Control in Hospitals: Challenges and Requirements
Lockdown capabilities are paramount within today's healthcare market, driving access control manufacturers to provide solutions that make it easy for security directors to control access quickly and efficiently in the event of an emergency.

Embracing IT in Video Surveillance
The once separate worlds of IT and physical security continue to converge. Technology changes faster than ever, and modern organizations seek out infrastructure that is cost-effective, simple to manage and efficiently scales as their needs grow. Advancements in technology, such as IP cameras, propel a great interest in video data.