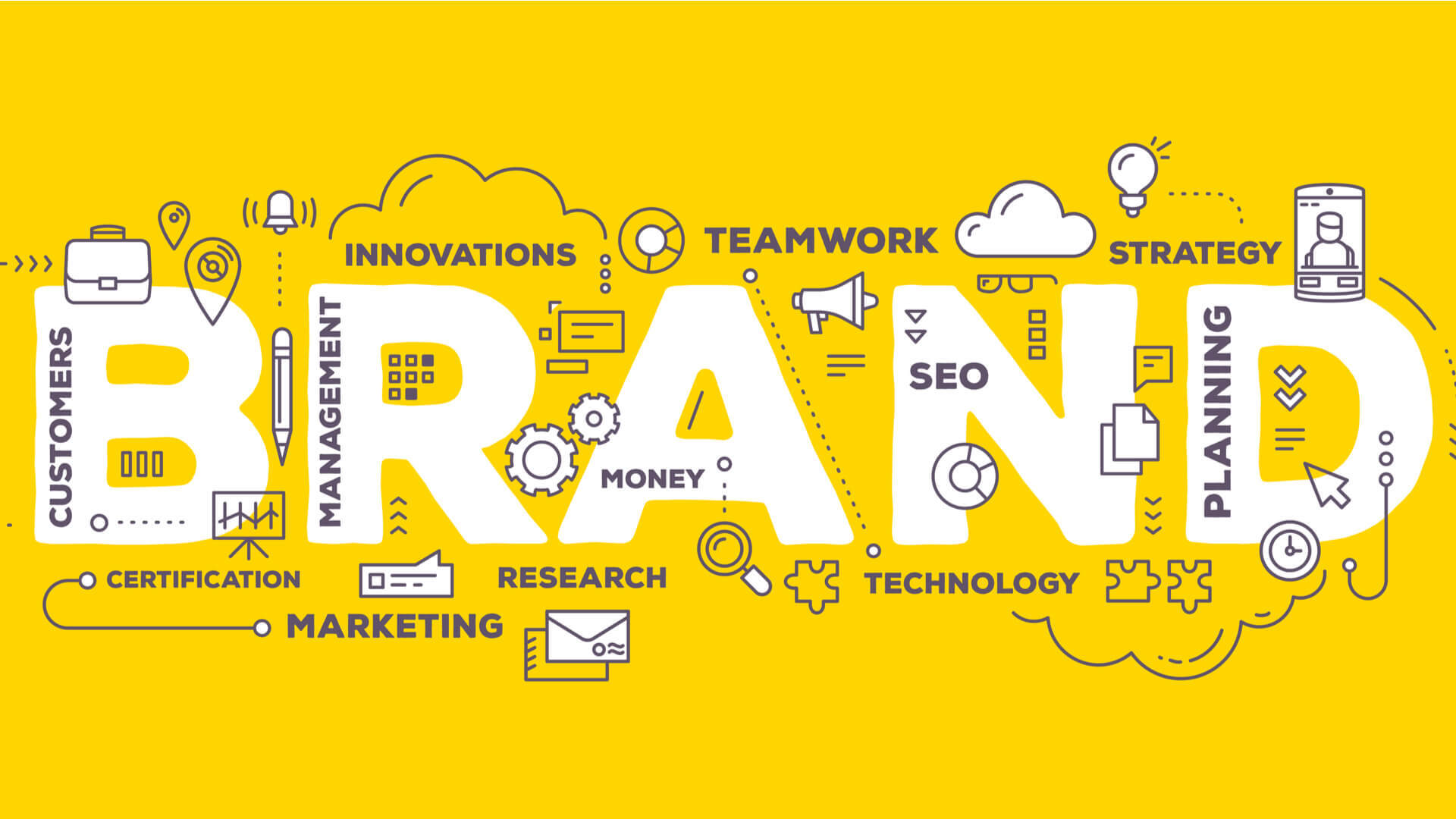 15 Jun

Tips for Branding Your Business

Today's business world is highly competitive, and you must do your best to stand out from the crowd. On average, 600,000 businesses are started every year in the United States alone. With all of these startups, it's more important than ever to build your distinct brand to attract potential customers and investors.

Branding has been widely misunderstood by its reduction to a single aesthetic component: a visual identity. However, the concept of "branding" has evolved enormously over the years. Tom Goodwin said: "Brands are essentially patterns of familiarity, meaning, fondness, and reassurance that exist in the minds of people." Your brand is the conception of your business by your customers. Today's market includes logos, web design, tone of communications, and social media. Branding gives your customers a specific, consistent, and easily recognizable identity to remember your company.

If you want to distinguish yourself from your competitors, build your brand. Not only does it make a memorable impression on visitors, but it also distinguishes you from your competitors. Your brand allows your customers and clients to know what to expect from your company at all times.

You might be wondering how this can be true? Easy. Your brand should be built as an accurate representation of who you are as a business and how you wish to be perceived. Unfortunately, if you don't establish your brand in the early stages of your development, it can yield negative results. Below, we outline a few simple steps to help you think strategically about your brand.

Three Trusted Steps to Successfully Build Your Brand
Brand Strategy
Brand strategy is the most important element for creating a successful brand. Start by answering the following questions: how are you different, trustworthy, memorable, and likable by your ideal customer? Once you can answer these questions, you're ready for how you want the world to see your business. The purpose of brand strategy is to define your purpose and promise and solve people's problems—a critical piece for long-term success! Unfortunately, most people skip this step and jump straight into design and marketing. However, your brand will lack vision if you do this, so be sure to take the time to think through these questions.
Brand Identity
Brand identity is how you convey your brand to the public with visuals, messaging, and experience. This step influences how you present your individuality and align it with your purpose to create the most impact. The elements you choose to represent your brand identity should be applied across all channels for consistency. This includes your logo, colors and fonts, patterns and icons, collateral, website design, content and messaging, advertising, and print or packaging. By following these guidelines, your business becomes recognizable and memorable.
Brand Marketing
The last step is brand marketing, which is how your business brings awareness to products or services by connecting values and voice to the right audience through strategic communication. A few ways to amplify your brand with digital marketing are through your website, SEO and content marketing, social media, email marketing, and paid advertising.
Don't Be Everything to Everyone
While you might think it's a good idea to provide as many services as possible, it is best to focus on your niche and specialty. Stay focused on who you are trying to reach and tailor your message to their exact needs. Let's look at a few examples:
"All moms" vs. "single moms working full-time from home"
"Anyone looking for work" vs. "college graduates looking for entry-level sales position"
"People who like to cook" vs. "individuals who cook Italian meals at home"
By having this narrow focus, you can ensure the brand message is clear and directed at your target audience.
How to Launch and Publicize Your Brand
Set a launch day! Try and set your target day at least two months out. You will need this time to make sure everything is ready to go. Create a detailed list and schedule to stay ahead of any changes. This will give your team a detailed look at how to go about the launch. Of course, items will be added over time, but it's a great starting point.
Plan your social media. The rules are always changing in this area. Check directly with the different platforms, so your launch goes off without a hitch. You may need to coordinate with your PR department for additional help. Once your social media is planned out, set up a paid advertising campaign. A paid advertising campaign will help increase awareness of your brand.
Lastly, set goals and report back after thirty days. Track your average website page views/visitors per day, followers on each social media platform, click-through rates, cost-per-click for ads platforms, and social post engagements.
Branding is one of the most important things you can do for your business. It can take you from a minor player in the business arena to a successful competitor. So, create your brand and integrate it into every aspect of your business.
Don't forget to engage your target audience. As Simon Sinek said, "The goal is not to do business with everybody that needs what you have. The goal is to do business with people who believe what you believe." Never lose sight of why you are creating your brand—to engage your target audience. Have fun and enjoy the creative process. Good luck, and let's get branding!