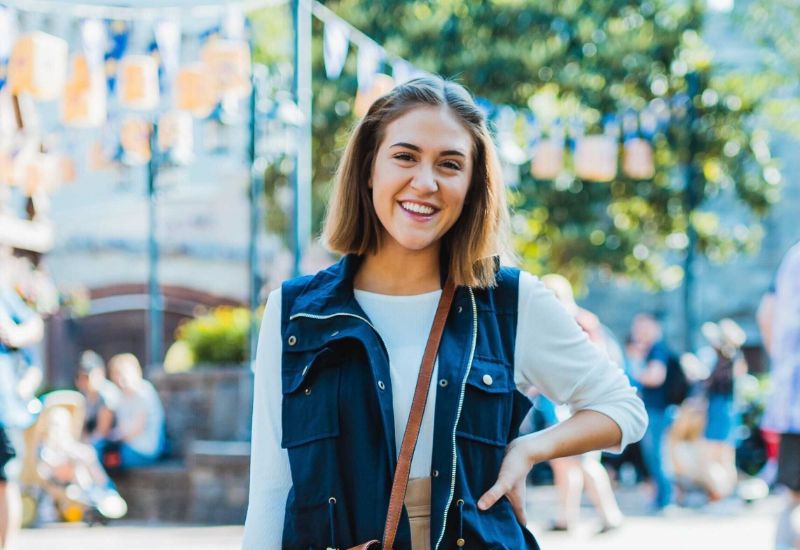 01 Jun

15 Questions with Kayla Kelly

Kayla Kelly joined the Compass Squad in February 2021 and is a real asset to the team! We are thrilled to feature her in this next blog series. If you missed the previous Q&As with team members, be sure to check out our blog page to get behind-the-scenes info on our other employees. Read more about Kayla below!

Where did you grow up?

Virginia Beach, Va.

How did you get into the high-tech industry?

I started paying more attention to tech/security at the start of the pandemic, and Rhianna was the first to give me a position in this field. Definitely so grateful for her!

How would you describe your job to a child?

I make great friendships with the people I work with, and my job is to share how awesome they are with people worldwide, so others can meet my friends and hopefully become friends themselves.

What is your biggest achievement to date – personal or professional?

Graduating from university and getting married within a couple of months of each other. It was a very busy time.

What's your most memorable facepalm moment?

When I was a teenager, I was driving my dad's car and accidentally backed into another car. I thought I was in drive, but it was actually in reverse! *facepalm*

When was the last time you laughed so hard you cried?

Watching TikToks! I spend way too much time scrolling, but they can be so funny sometimes.

What is your motto or personal mantra?

I can do anything I set my mind to. I'm a firm believer that anything is possible for anyone, as long as you commit to it and put in the hard work!

What's the most recent app you've downloaded?

An app that pairs with my scale! Trying to be more healthy and shed that quarantine 15 (ha ha!)

Given a chance, who would you like to be for a day?

Hmmm.. I think I'm happy just being me. I'd hate to waste a day being someone else!

What's your favorite line from a film?

"I'm gonna make him an offer he can't refuse." The Godfather movies are a guilty pleasure of mine, and I quote this way too often!

What's your favorite book?

The Harry Potter series. I read them all growing up and still love the books and movies to this day!

Which three words best describe you?

Caring. Spunky. Homebody.

Where would you love to go on vacation?

Anywhere that has nice beaches. I love the ocean!

If you could invite five famous people to dinner (dead or alive), who would you choose?

C.S. Lewis, Warren Buffet, Ariana Grande, Steven Spielberg, Selena Gomez

Tell us one thing not many people may know about you.

I went to nursing school! I got all the way to my clinicals and then realized it definitely was not for me. I have so much respect for our doctors and nurses. They have a tough job!