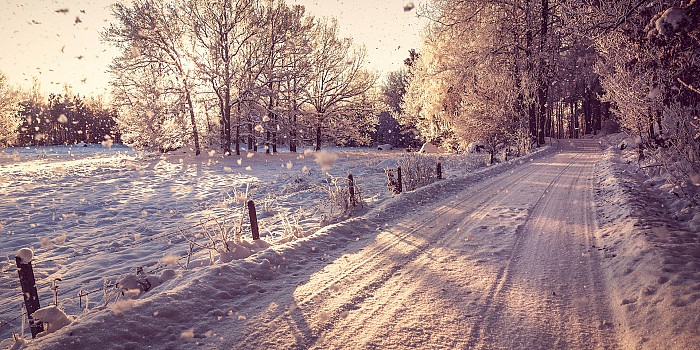 21 Dec

"The Most of It": A Frostian Ode to 2016

It's been one hell of a year. Literally, figuratively, negatively and positively. Some say the world will end in fire, some say in ice. We say, if we had to perish twice, a cocktail in hand would surely suffice.

This year has been filled with ups, downs, lefts, rights, even U-turns, but just as we thought we had outwalked the furthest city light, our hearts swell with hope not from wrong or from right, but from the good of those around us. In this industry, we are all keenly aware of the irony that increased physical insecurity directly impacts the demand for new solutions offerings, and many current events from this past year have served as poignant reminders that we still have miles to go before we sleep safely. But don't discount our powers- we have made a pass at the infinite. The industry is making significant strides in technological innovation not only to make individual solutions more competitive in an interconnected world of uncertainty, but also to unite the best of these ideas to revolutionize security beyond its visible obstacles.

The industry only knows what will next prove a rose, but our clients, of course, were always roses. We're proud to say that this elite group of companies, no matter their size, are all agents of change in their efforts to provide simple, yet wickedly intelligent solutions to the challenges that face a diverse set of markets; and they are unafraid to come together and pioneer a generation of successful security strategies for what's yet to come.

We're also proud of the leaps that women have made in STEM in the last year to balance a traditionally male-dominated field. These women are making a difference by offering a new perspective on innovation and business leadership to make security a holistic, all-inclusive priority for communities everywhere. Never again would security's song be the same. (And to do that to the industry was why we came, too.)

As far as New Year's resolutions go, we're a little over the same old, same old. We love being goal-oriented on a day-to-day basis, but we also love to go wherever the wind takes us, because you never know where flexibility and spontaneity will lead you. So, instead of solidifying promises before the year even befalls us, we're simply vowing to keep an open mind to positive risk-taking to help guide our team down the road less traveled toward smart, interesting, unexpected and ultimately rewarding endeavors, because that will make all the difference.

We wish everyone the happiest of holidays wherever ye may roam, and we hope to see everyone on the other side with a renewed sense of hope in 2017.