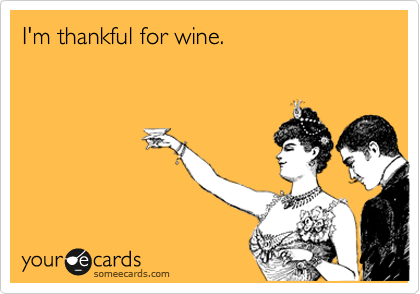 23 Nov

A Very Compass Thanksgiving

Ah, Thanksgiving. A time for family, friends, food and festivities. (And Fireball.)

Given that everyone's anxious to bust out their bigger clothes, hang out and eat turkey, we think now is a perfect time to give thanks to everything that makes Compass Integrated what it is.

First, our team would like to give thanks to each and every one of our wonderful clients who make our spirits bright all year round, not just this week.

We give thanks to technological innovation, which has helped spur the business and technology industries forward and opened up new avenues of growth, especially in the fields of IT, cybersecurity, video intelligence platforms and collaboration software (such as Slack and Quip — what would we do without you!).

We give thanks to our respective football team alliances. Though we begrudgingly co-exist with our die-hard rivals, it's all in the name of good fun. (Go Pats!; Go Hawks!)

We give thanks to Americans across the country, who have worked tirelessly to put food on the table, even if it's organic pre-cooked turkey from Plainville Farms and the forgotten cranberry sauce (every darn time).

We give thanks to Cyber Monday, without which there would be no 40%-off-all-items bundles of joy on our front porch, barricading us indoors and preparing us for "Selection 2016: Holiday Outfit Edition."

We give thanks to all of the laughs and the tears, for they remind us that we're still alive … most days. For the other days, wine and coffee elevate our spirits.

We give thanks that we live in a free country, with the ability to love, worship and say what we want without persecution. But we also think about those who have lost their lives this year and honor them with continued optimism toward a better future.

We give thanks to our friends and families, who love us unconditionally, except for when we can't take them to Las Vegas for ISC West. There's always next year?

And yes, we even give thanks to you, 2016. You may be one of the wackiest, most trying years this side of the new millennium, but we acknowledge the hardships in order to progress forward, hopefully transforming 2017 into a year of action and possibility.

Happy National Food Coma Day Thanksgiving, everyone!