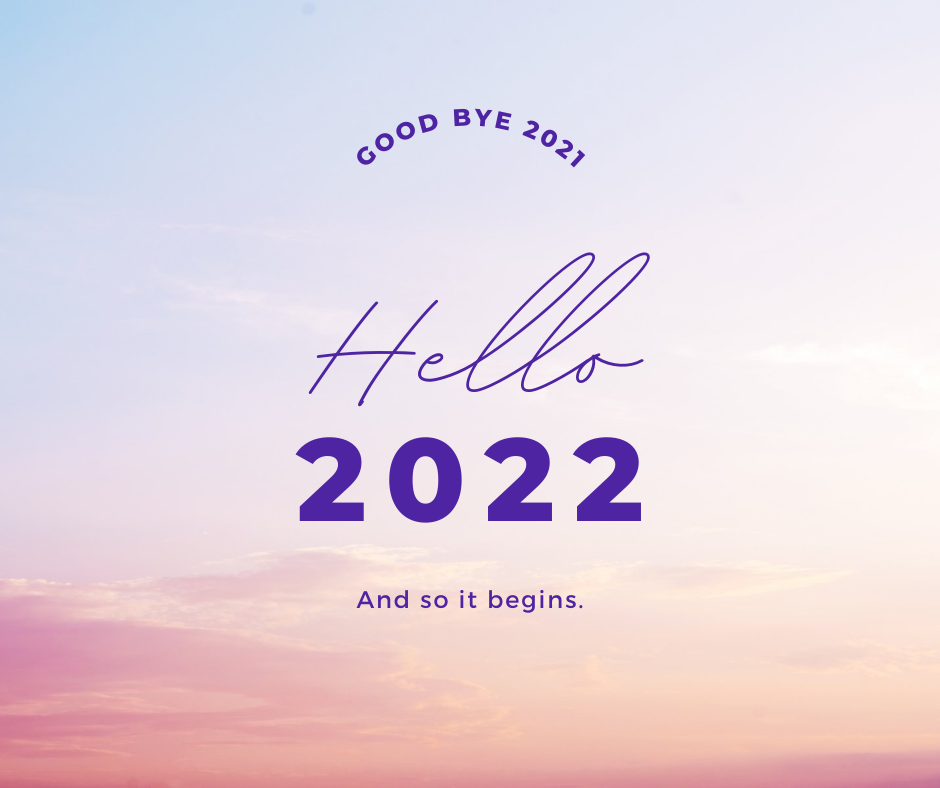 05 Jan

Reflecting Back on the Year Ahead – 10 Ways to Turn Lessons into Success

As with any New Year, many of us take this time for reflection and goal setting. Extracting the lessons learned from the past year and using them to help propel us into success in the new year. Aside from sharing thoughts and intentions on New Year's Eve and Day, many of us don't spend time thinking about the past and planning for the future.

Whether you want to be the best you can be, travel to faraway destinations, tighten those abs or start a new career – here are 10 ways you can start reflecting on the year gone by so that the year ahead is the best!

Set the Mood: Finding a Quiet and Productive Place to Think

Ever notice how you can start thinking more clearly and precisely when you are on vacation and relaxed? That's mainly because we are in a state of bliss, and we have the time to let our minds wander about the past and future. To be entirely reflective, make it a priority. Set aside some time, maybe an evening after work or a Sunday, where you can immerse yourself into a dedicated day of self-care and wellness.

Set the mood by finding a quiet space. Many of us think of our office and desk as the most productive place; however, we might be the most thoughtful in a different environment. Think outside the desk. Perhaps you are most effective in silence on a cozy chair in a guest room, or maybe you prefer snuggling up next to a fireplace spinning your favorite records. No matter the space, make it yours for a few hours, a few days, or a few weeks to shut off the outside world and think about what defines your success.

Reflecting on the Past

Going into a new year is the perfect time to sit back and settle into what's worked for you – including the hard times and the great ones. Remember all the experiences shape who you are today and who you will be in the future. As Thomas S. Monson quotes, "The past is behind, learn from it. The future is ahead, prepare for it. The present is here, live it."

Outlining Your Goals

Goals and resolutions are incredibly powerful, provided you approach them with the right mindset and are willing to accept failure (or maybe a course correct). What matters is how you define "success" and, for that matter, "resolution." Make a list of personal and professional goals and aspirations for the future. It might help to segment your list into three sections: must-have, would like to have, aspire to have. With a segmented list, you can chart out your map to success and reach your goals in a timely manner.

Defining Success

What does success look like for you? Is it more time with your friends and family? Writing your memoirs? Or perhaps learning how to fly a plane? No matter your goals, you must also think about how you define success. Success is when an item is accomplished for some of us, and we can check it off the list. It might just be that we have started on a path to completion for others. Also, note that your success could come in many tiny measurable steps per our advice above. One setback could make you feel like a failure, but knowing that everything has its place in life and that we learn from the past, assure yourself that it is a success no matter if it worked or failed.

Establishing a Timeline

Progress and change take time. We all want immediate success and results, and working towards our goals can be endless. To help, outline some timelines that you are confident you can reach. Accomplishing milestones is an excellent motivator for continuing your path to newly-defined greatness. Think of your success in terms of the calendar year. For instance, in January, I will start working out three days a week and cutting out TV on Monday. Little progress can yield massive results. Remember, things become a habit after 21 days, so definitely give yourself three weeks to layer in new habits that will soon become routine.

Holding Yourself Accountable 

Who doesn't like to play the blame game? If it wasn't for my work schedule, I would have been able to get in that workout. If it wasn't for my child, I would have finished that painting. There is really only one person that we constantly let down if we don't accomplish what we set out to do – ourselves. Of course, no one wants to beat themselves up, but know that you are the one that is responsible for outlining and accomplishing anything you set your mind to. As Nike says, "Just Do It!".

Appointing Your Motivators 

Surrounding yourself with people who inspire and motivate you will only help you achieve your hopes and dreams faster. Although we are solely responsible for our success, it does help to have a few cheerleaders on your side of the field. Think about some colleagues, friends, thought-leaders that might keep you on the right path. Check-in and ask for their support to your motivation at an all-time high.

Track Your Progress 

As important as setting up a timeline and keeping yourself on target, tracking your progress is equally important. We all know how great it feels to check things off your to-do list, so make sure you track your progress along the way. Keep your goals handy – maybe in a journal or on your "notes" in your phone – so you can constantly review them, update them and track your progress.

Re-evaluating Goals 

Okay, climbing Mount Everest in three months might not be the more achievable goal, time to rethink and reset those goals. With all the steps above, you will know what goals you are working towards, where you are in the process, who is supporting you, and how long it will take. If something falls a little behind or needs to change – just change it. Again, you are the one ultimately accountable for your greatness so you can change and re-evaluate your goals along the way.

Enjoy the Process

Notice the little things. Often, it's not the hail-Mary pass but the slow and steady plodding that leads to our success. Capitalize on the lessons. All this reflecting won't amount to much unless we apply what we learn to our actions in the future. Plan to do more of the good things and less of the negative things. Write down precisely what they are, in the active voice: "I will continue to eat the way a healthy person eats because that's how I lost weight this past year." The point of reflecting on the past is to make the future a better place to be. Maybe the best way to start the new year is by thanking the people who helped us get through the old one. Lead On!