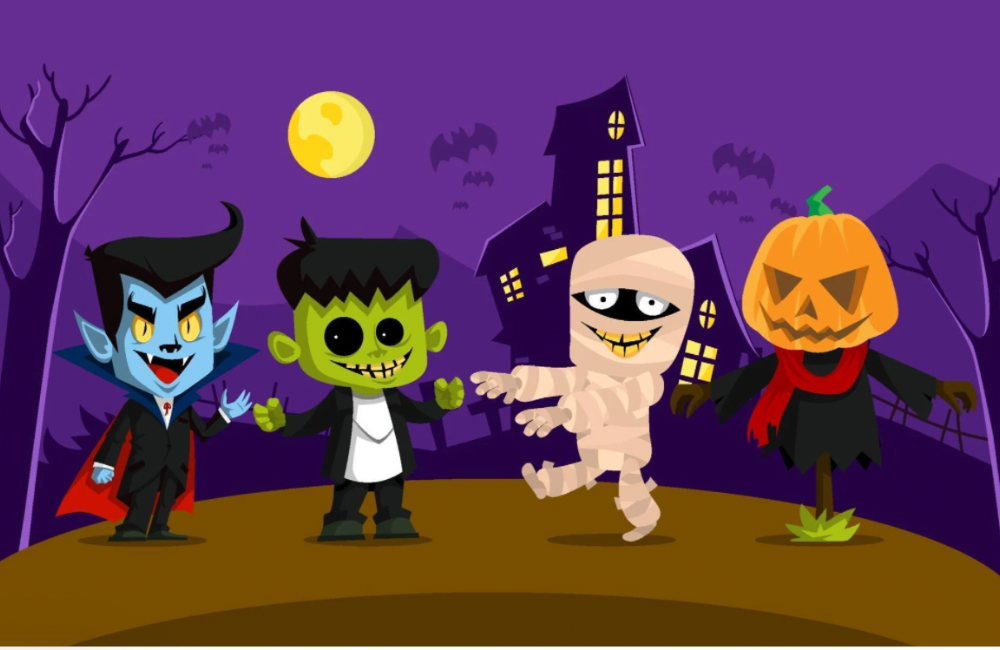 29 Oct

What's Super Spooky this Halloween Season?

Things are about to get scary, and we aren't just talking about ghosts, witches, haunted houses, and binge eating your childrens' candy. We're talking nightmare-worthy scares. Remember those panicked visions of not feeling prepared for a big presentation, waiting until the last minute to turn in a big project, or feeling overwhelmed and underappreciated at the office?

Don't let these nightmares whisk you away to one of Freddy Krueger's worlds. The Compass team has helped map out a way for you to ward off evil and protect yourself against all those spooky-scary people, projects, and deadlines that can make your life a living hell. Halloween doesn't have to be scary, but if you don't change some habits, you might find yourself a victim time and time again.

Bloodsucking Vampires

Sure, bloodsucking vampires are a reason to carry around that garlic, but when you think about it, who are these creatures that you fear? For most of us, we welcome these people into our lives (and homes) without question. We aim to please them when all they want is to use our energy and literally suck us dry. Best to point those bloodsuckers out and throw them back in the coffin they came from.

The Invisible Man

The Invisible man is the opposite of a bloodsucking vampire. These aren't people you surround yourself with; this is how people view you from the outside. When you want to be successful in life, you need to make your voice be heard. Stop taking the back seat to your co-workers and giving others the limelight. No one wants to be with an invisible man. Instead, have that confidence that is lingering inside you to shine. Step up the next time your team needs a leader, offer a helping hand on a presentation, volunteer to manage one of your upcoming events to showcase what a true talent you are. And no, I will not sit quietly and be invisible anymore.

Wolfman

Apart from being one of Hollywood's most talented actors, the wolfman is also known to scare people and tear them apart. He is relentless, aggressive, and howls at anyone and everything that might get in his way. I am sure you have some examples in your mind around a particular "wolfman" in your life. Someone that makes you feel like you have been torn apart limb by limb and have to pick up the pieces to put your life back on track. Just know that wolves travel in packs, and you can steer clear of them by standing up for yourself and being the better person. Remember how you were told to make yourself "bigger" if a bear comes along? The same goes for those musky wolves – you know you have the strength inside to tackle anything that comes your way.

Skeletons

When I think of the word skeleton, I think of all those skeletons in the closet. Those tales of woe that you have locked up. So what if you messed something up and forgot to turn it in or missed an entire section of that report. We all make mistakes. We all have skeletons in our closets that we want to forget about. The best way to move forward and get some meat on those bones is to keep trying. Keep building up your resume – both inside and outside of the office. Life is a journey, and there will always be ups and downs and sideways. Skeletons serve a purpose, one to remind us of how far we have come.

Although you might not feel like you fit into one of these frightful categories, the odds are that you have fallen prey to one of these terrible types at some point on some project at one time in your career. The good news is that you don't have to live in fear anymore. Once you face your demons and revel in your power, you can unlock the key to happiness, success, and an angelic future. Take our words of caution from your Compass team: it's okay to dress up and act like something for a day; it's not great to live these roles daily. In the meantime, gobble up that candy and enjoy your Halloween.