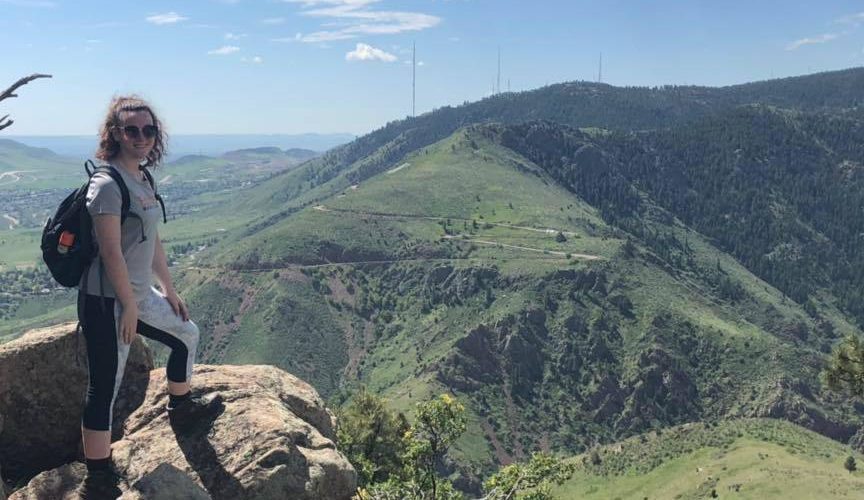 Posted by Jenna
On December 17, 2019
0
Continuing our blog series that helps you get to know the #CompassSquad, we are thrilled to introduce the newest member of the team. Emma James joined Compass Integrated Communications at the beginning of this month, December 2019. Check out our blog page to catch up on other employee profiles, and read more about Emma below!

Tell us a little about your role at Compass.
My role as an Account Executive at Compass allows me to wear a lot of different hats for clients, which is my favorite part of the job. From content development to trade show preparation, there is always something new happening. I primarily manage the day-to-day operations for a handful of our clients, which includes writing thought leadership articles, setting up media interviews, developing social media content and so much more. No two days are ever the same, which is exactly how I like it.

What do you like most about content development and writing?
With a background in journalism, I have always enjoyed writing that allows me to tell a story. When it comes to content development and writing on behalf of our clients, I enjoy working collaboratively to really define what that story should be. Every brand is unique and requires specialized attention. There is no better feeling than nailing that perfect story and seeing it in print or online.

How did you get into the high-tech and security writing industry?
To be honest, I sort of fell into the security industry. I graduated from college with a degree in communication and knew I wanted to pursue writing – I just wasn't sure how. I applied to a lot (A LOT) of jobs, and my first offer happened to be at a boutique PR agency that specialized in physical security. I grew to love the industry. In addition to security being interesting to learn about, all the people I've met have been so kind and willing to teach. They say once you get in the industry you never get out; I can see why.

What's your ideal vacation?
I have two. First, if I want a relaxing vacation, an all-inclusive resort in Mexico is my go-to. You can't go wrong with hassle-free and all the details are handled! When I'm feeling more adventurous, I like to book an airbnb in a city I've never been to, and explore it without an itinerary. Some of my best vacations have been on a whim.

What do you enjoy when you're not working? Any hobbies?
When I'm not working, I spend most of my time outdoors with my boyfriend and dog (except in the winter; I hibernate.) When the New England weather cooperates, we do a lot of hiking, kayaking and camping. There is no woe in life a dose of nature can't fix! I also enjoy attending different fitness classes, like parkour and TRX.

Tell us one thing that not many people know about you.
Because my work life is so technical, I enjoy trashy television that doesn't require much thinking. Most notably, Real Housewives of Beverly Hills, Vanderpump Rules and the Bachelor/ette are my go-tos. I even attended a podcast recording in Boston with Stassi Schroeder. But don't worry — I watch a lot of documentaries, too, to make sure my brain cells aren't completely gone!